Jawaharlal Institute of Postgraduate Medical Education and Research
Puducherry, Tamil Nadu, India
JIPMER traces its history back to 1823 when the French government established a medical school on the site. In 1956 it became an institution of the Government of India, and in 2002 it it became a regional cancer center. Today, the 860-bedded hospital sees 4,000 patients daily, and the Department of Medical Oncology sees 200-250 pediatric cancer patients per year.
IPOI
Dr. Biswajit attended the Foundation's 3rd Annual IPOI meeting in Delhi in spring of 2011. Following this introduction, a partnership was quickly developed. JDF supports two social workers for the pediatric oncology patients seen at the RCC, who both work with patients to supportive care and financial assistance, and also record patient data to track follow up and outcomes. The department plans to establish a separate pediatric OPD within the next 3-5 years, and the Foundation is excited to be a part of these developments.
Local Champion
Dr. Dubashi Biswajit:
Dr. Dubashi Biswajit is an assistant professor in the Department of Medical Oncology. He received his MBBS and his MD in Internal Medicine from JIPMER and his DM in Medical Oncology from the Cancer Institute (WIA) in Chennai.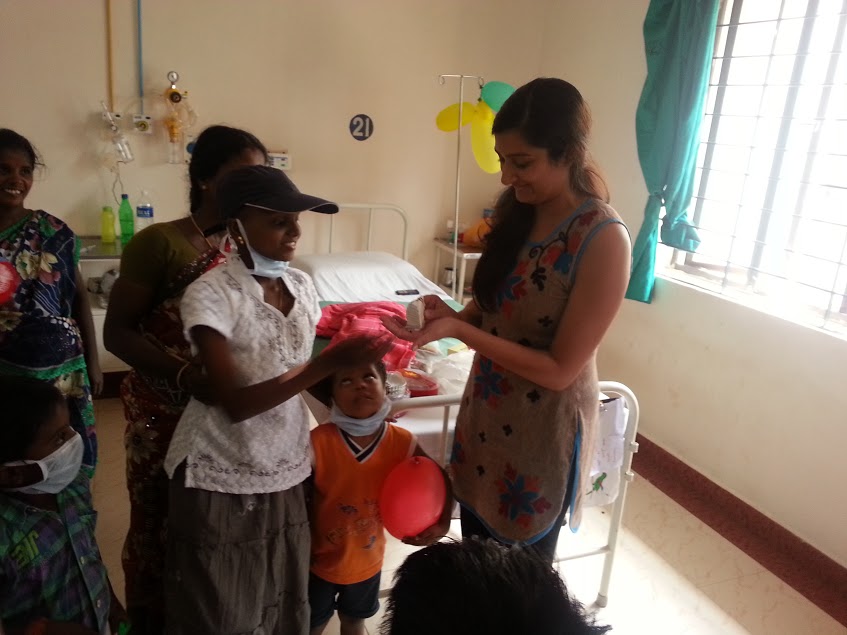 IMHI
The department of Obstetrics and Gynaecology at JIPMER delivers high quality patient care simultaneous with intensive academic and research activities. The department consists of 4 units with 13 consultants and 10 senior residents. On an average 1,10,000 outpatients and 20,000 in-patients are treated per year. The number of deliveries and major surgeries during the year are 14,329 and 951 respectively. The maternal health MOU between JDF and JIPMER was executed in April of 2013. The Foundation supports three nurse cum counselors, and 2 data manager cum social workers.
Local Champion
Dr. Syed Habeebullah:
Dr. Habeeebullah is head of department of OBGYN at JIPMER.